Each Sony Ericsson phone has an inbuilt software and these softwares gets updated with lot of fixes for bugs and enhancements. But when the new version of software is released, how do you update the software? In this post I will discuss how to update the firmware or Software of your Sony Ericsson phone.

Requirements:
Java Runtime Environment which can be downloaded from here.
http://www.java.com/en/download/dt_v...s_jre=1.6.0_13
Sony Ericsson PC Suite which is available in the CD or you can download from SE website.
http://www.sonyericsson.com/cws/supp...0i?lc=en
&cc=sg
Sony Ericsson Update Service or SEUS Software.
http://www.sonyericsson.com/cws/supp...0i?lc=en&cc=sg
Drivers for your phone which is available in the CD provided witht the phone
http://ma3-origin.extranet.sonyericsson.com/drivers/
Flash player
After you install all the software, run the SEUS software. First it will check for any updates. First time when SEUS is used, the animation screen stays for some time. Next you get a screen where you need to select the language you want to display. Now your phone is ready for update and click start to update the phone.
Dcu-60 usb cable
Next you will be prompted to select the type of connection and for this you need to see the bottom of the phone. Select the proper connection type.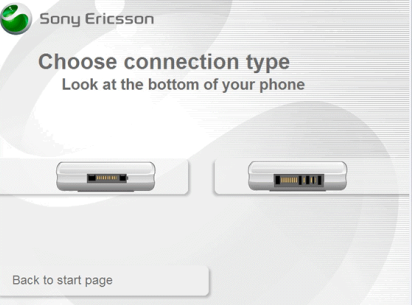 Next you have to accept the terms and conditions for updating. Once you accept you will be taken to the main update screen shown below.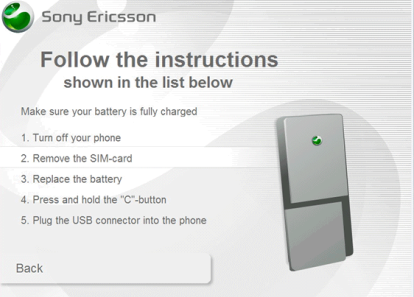 Please follow the instruction very carefully. Your battery needs to be charged fully. Turn off the phone, remove the SIM card and replace the battery. Now press and hold C button on your phone and plug the USB cable to the phone.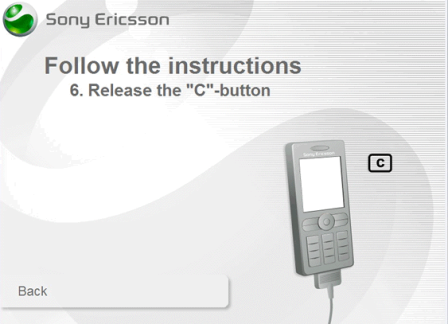 Once you get this screen, you can release the C button. Your phone will be detected by the software and it will mention the latest software version the phone is currently using and the updates available. If there is no update available, there will be an option to continue, otherwise select the update and proceed. Once you select this, the phone starts updating. Please do not touch the phone while updating as any connection issues with USB will lead to failure of update.
Finally when the update is finished you get this screen.